Kiwibank Local Hero Medallists 2018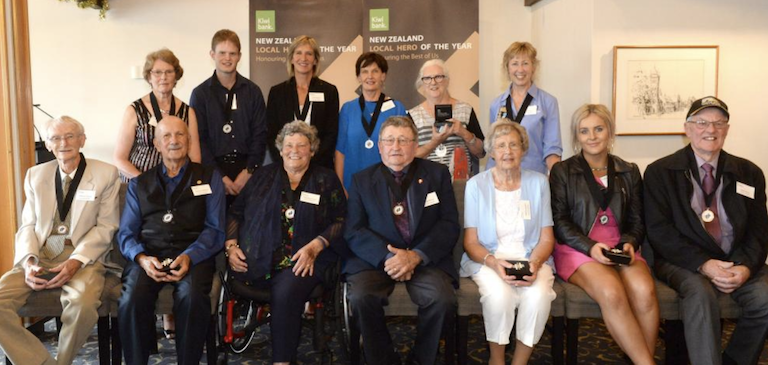 This year we had two current Sticks 'n Stones members and a past founding member recognised with Kiwibank New Zealander of the year Local Hero Medals at a ceremony in Dunedin.
We were really thrilled to see James continue his success after picking up the Central Otago Youth Award earlier in the year.  As well as his work with Sticks 'n Stones, James is also a member of the Senior Youth Forum and has been working on plans to create a Central Otago regional youth council.
Wanaka Advocate Sonya Palmer was a thoroughly deserving winner as she is committed to making it easier for young people to connect with their peers and create a pathway to support.  The founder of Project Connect, a peer to peer support programme to be piloted next year at her school, Sonya has also facilitated at the Ministry of Education's Positive Behaviour for Learning Conference and works incredibly hard to make a real difference.
Also recognised was a former founding member Emily Boud who continues to work hard to create positive change for young people alongside her studies at Otago University.
We are so proud to have our young people spend time with the other AMAZING winners and hear about their work.