Ashleigh Smith-NZs Queens Young Leader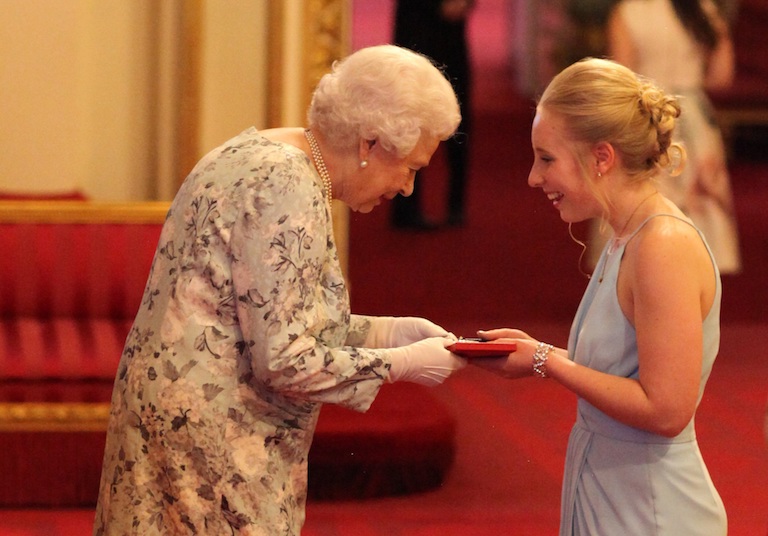 In December last year, Ashleigh was named as New Zealand's Queen's Young Leader award winner for 2017.
"I am absolutely thrilled to see the amazing work that Ashleigh has led nationally and internationally to fight cyber bullying has been rightly recognised by the Head of the Commonwealth, Her Majesty The Queen," said Aaron Hape, who is also a former member of the panel that selects Queen's Young Leader award winners.
We are also incredibly proud of Ashleigh and cannot think of a more deserving winner.  We know she will do amazing things with the skills and experience she gains throughout this process.
Winners of this prestigious Award receive a unique package of training, mentoring and networking, including a one-week residential programme in the United Kingdom during which they will be given their Award by The Queen. With this support, Award winners will be expected to continue and develop the amazing work they are already doing in their communities.
Selected from a competitive process where thousands of young people from all over the Commonwealth applied to be a Queen's Young Leader, Ashleigh said: "The support from the Queen's Young Leaders programme will be invaluable to my future projects. I believe the Award will enhance my skills further and will help me raise greater awareness of mental illness."
Before receiving their Queen's Young Leaders Award at Buckingham Palace last week, the winners visited 10 Downing Street, as well as taking part in masterclasses at the BBC World Service and the UK headquarters of global social media company Facebook. They  also met the Commonwealth Secretary-General, took part in workshops at the University of Cambridge, met senior executives from some of the UK's leading organisations and visited projects that are changing the lives of vulnerable people in the UK.
Check out some of the awesome media coverage Ash received below.
NZ Herald article : Anti-bullying crusader Otago Polytechnic student Ashleigh Smith to meet Queen
ODT Article (including videos of Ash receiving her award and being interviewed): Royal Honour for Otago student
Radio NZ interview from Cambridge, UK
Seven Sharp Footage
Seven Sharp Follow up interview with Ashleigh and Courtney