Our First Business Partnership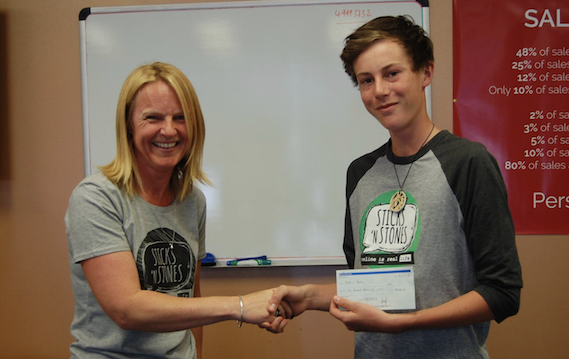 Earlier this year, after seeing the Prime TV Bullies documentary where we appeared, the NZ Fine Touring Team reached out to us to set up a meeting to discuss how we could work together.
As a business that operates mainly in the online space, David, Kerry, Sutts and the team felt strongly about making it as positive as possible and to reduce the numbers of young people experiencing cyberbullying.
The Wanaka-based New Zealand Fine Touring Group will give us $10,000 per year for three years. It will also support us with marketing, graphics, and strategy advice; and will endeavour to raise Sticks 'n Stones' profile through its own clientele and the tourism industry in general.
NZ Fine Touring director David Kettle said  "We have worked in the online space for a long time—this is where our kids future is – so we feel strongly about supporting a group that is going to change lives for the better". David and his wife Kerry, who is the company's general manager, have two children aged five and seven. "They are online already and they've got [the possibility of cyber bullying] ahead of them," Kerry said. "Children need to learn about this when they are young. We hope our support will help Sticks 'n Stones expand around the country."
Click HERE to read about the partnership from the NZ Fine Touring Team