Nikki shares her Day One Conference Round up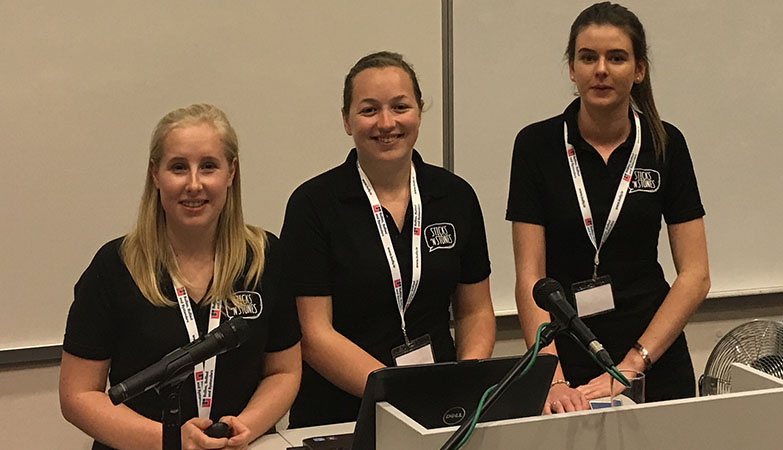 DAY ONE ROUNDUP:
Today we had day one of the Bullies, Bullied and Bystanders conference in Dublin. We attended some really interesting workshops and some workshops that had ideas that really challenged the way that we work.
For me, one of the most awesome ideas to come out of today was the BPART acronym created by Sharon Cayzer-Haller from Jerusalem.
This stands for:
Boundaries.
Presence.
Awareness.
Regulation
Techniques.
Boundaries were explained as 'don't write something you will regret'.
Presence was the idea of being there if someone gets bullied and call other people to action.
Awareness was training kids how to be aware of their effects of their online presence.
Regulation/Techniques were learning to regulate emotions and learning never to react when in a high emotional state.
I found this extremely interesting and something I would like to see us implement in our own way through Sticks 'n Stones in schools to teach kids about the more social effects of bullying and what it means for them when they are a by-reader and not standing up to take action if they see something bad going on online.
Another workshop I particularly enjoyed was the one by Dr Irene Connolly of Ireland. Her thoughts were around the role that a school climate plays in the willingness for students to seek help if they are being bullied. She reinforced for me that what Sticks 'n Stones  believes about positive environments having a flow-on effect to creating a more positive online community reducing bullying.
Her steps to a positive school climate were:
1. Assess the current climate – what can be done to make it more positive?
2. Create a shared vision – but start with personal visions – how will you as an individual, class, school and wider community make your school climate more positive?
3. Work together to carry out the shared vision – and make it fun.
One way of making it fun Dr Connolly suggested was a small activity called 'Behind your back' which is where a student will turn another student around so they are facing away from them and say something nice about that student when they are turned around. This is just a simple way to lift spirits in a class environment and create a more positive tone. She had found in her research that if it was a positive environment, students were more likely to speak out about issues they have and if they are being bullied rather than if there was a negative environment. I think this is something we really strive for with Sticks 'n Stones and I was excited by her 3 steps to a positive environment that we may be able to reference in future.
When we presented, we were at first met with some confused faces but we soon realised they just couldn't understand our kiwi accents. The people who I spoke to afterwards told me that we raised some great points and they were glad they had come to listen to us. For the following 2 presentations after ours, we were referenced as having brilliant, innovative ideas that tied in well to what they were doing. It was a fantastic feeling to be recognised like this several times considering the high calibre of academics that are in attendance.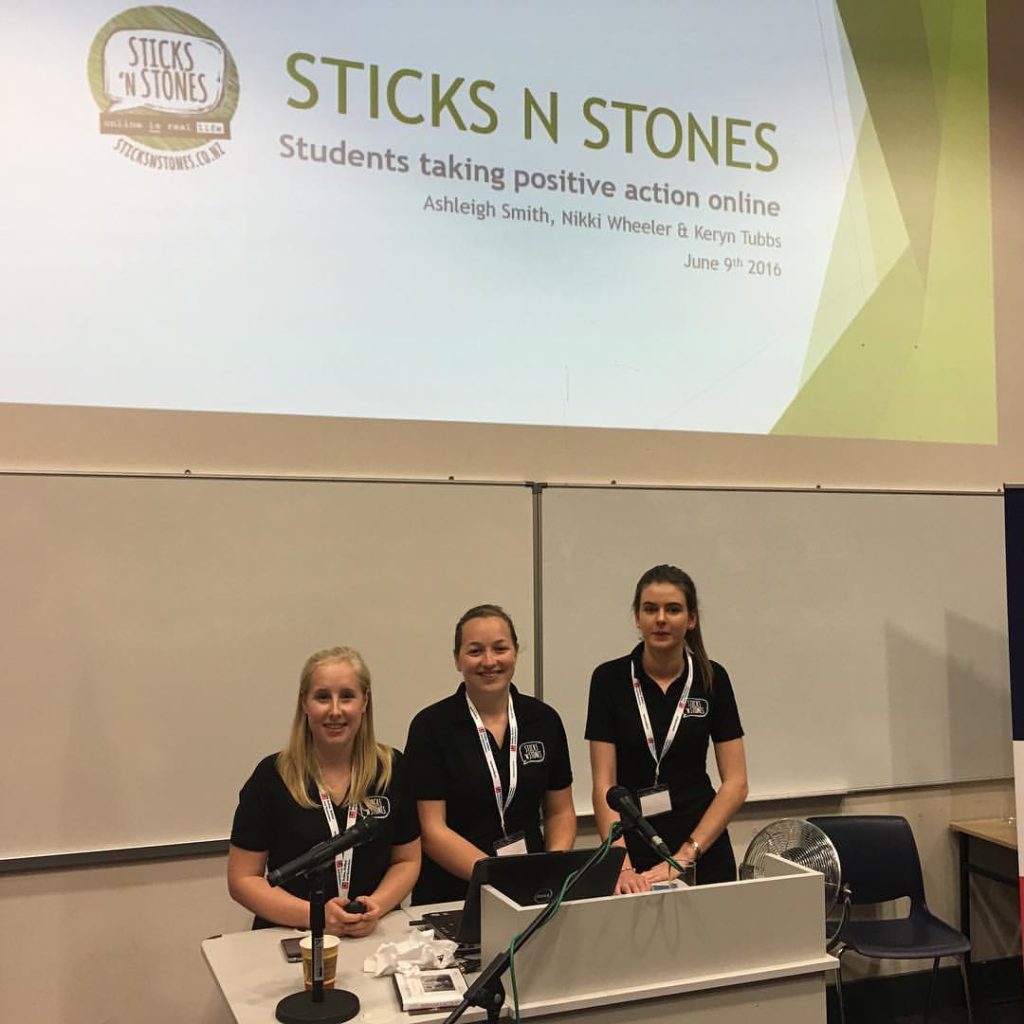 Overall, it was a fantastic start to the conference and I am very excited heading in to day two to hear about some more fascinating ideas from all over the world.
Ka Kite
Nikki