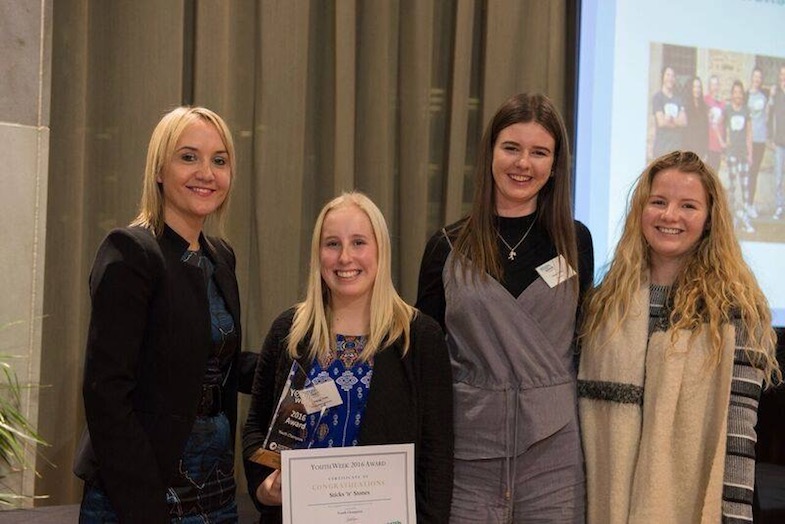 It was incredible to head along to Parliament this week for Sticks 'n Stones to be recognised as well as two of our wonderful young leaders.
Sticks 'n Stones were presented with the 'Youth Champion Award' which is awarded to an individual or an organisation who has made significant contribution to young people in areas such as (but not limited to) the arts, culture, education, the environment, health, research or sport.
Keryn Tubbs was also recognised for her work, receiving a 'Leadership Award'.  These are awarded to young people who have demonstrated their leadership in a project or organisation.  Keryn's award celebrated her work leading the 'Hit Pause then Post' safety guides launch in partnership with Facebook and her work as a Youth MP for Waitaki.
Ashleigh Smith was recognised with a 'Changemaker Award-Community Safety' for her work as one of our founding members and her continued impact in growing our organisation and our work.  Ash is also one of our team (alongside Keryn) heading to Dublin to present at the World Anti Bullying Forum.
We were so proud to be a part of this amazing group of young people and learned so much from the other award winners.  Chgeck them all out by clicking HERE.
Also check out this awesome article in the CO News about Ashleigh and Keryn.